Stop Working in Your Business.
Start Working on Your Business.
We take care of flat files, storefronts, listings, reimbursements, and more. We push beyond canned responses so your time is spent growing your business, not dealing with Seller Support or VAs.
Efficiently and expertly manage all aspects of your Seller Central account without doing it manually or by yourself. Instantly up your game with agency level best practices, and grow the business you know you can.
Everything Seller Central
Log all of your Seller Central problems, tasks, and cases requiring follow-up with our expert team. Submitting and resubmitting cases, searching for orders, and re-uploading listings; our experts take care of all your issues using industry best practices.
Fast Turnaround
Give your tasks to us today, you'll have updates by tomorrow or sooner. Short tasks will be turned around immediately, and tasks that require detailed back and forth with Seller Support will be initiated and followed up with constantly until we receive your desired result.
Unlimited Tasks, Requests, Cases
Give us as many tasks, requests, and cases you can think of. We will organize and prioritize, and work our way through all of them according to your particular plan. All plans allow multiple simultaneous tasks that we will work on the same time.
In-App, Email and Zoom Communication
Our elegant yet simple platform gives you everything you need to submit, monitor, and communicate on all your requests so you can see them all in one place, and follow them until completion.
30-Day Money Back Guarantee
Try our service risk free for 30 days. If it doesn't fit with your business, get a full refund minus any refund reimbursements we've already acquired for you.
Let Our Customers
Tell The Story
Our mission and vision at Seller Candy is to touch the lives of our customers and give them more time and peace of mind to work on growing their business. We have designed our service inside and out to make every touchpoint a positive experience. We're always looking to get better.
Read Our Case Studies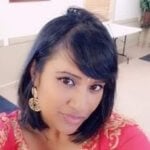 We love Seller Candy! They have made our business run smoother and took away the annoying headaches! Can't say enough how much we love working with them!
Sabrina R.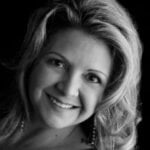 You rock! We were using Refund Sniper for this service, so this is our money they left on the table. Excellent work!
Lori T.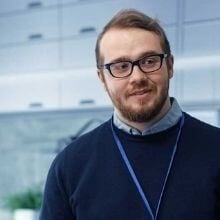 Very reliable, responsive, and experienced with most of the Seller Central issues we throw their way. All account owners are very happy to continue the relationship long term.
Roger V.
Scale Your Amazon Business Without Losing Your Hair
Your time is valuable! The ever-changing nature of Amazon rules and updates leaves your business open to crippling suspensions and listing headaches. Forced to deal with support reps and seemingly impossible tasks, takes away your focus from what really matters.
That's where we come in, bridging the gap between you and Seller Support. No more spending hours on the phone with Amazon, raising cases or writing POAs.
We'll look after your account, while you focus on growth and enjoying your success!

Get the support you need to succeed on Amazon
Good help is hard to find! To grow your business you'll need help, but hiring a VA means investing a lot of time in training, managing, and engaging them. Just like any other investment it doesn't always pay off. Your other option would be to hire a freelancer, which is fine for project work and you can't really rely on their support consistently, but just like hiring a VA, you'll have to rely on unknown factors - their ability to be autonomous, proactive, and competent. That's why we only hire Amazon experts and Ex-Amazon support staff.
No need to risk your account health or waste your efforts, our experts got you covered!
Why partner with us?
Our delivery team consists of AMZ experts and ex-AMZ employees
An easy-to-use ticketing platform that gives you outcome-driven support
​A hands-on team at your fingertips! Always ready to tackle your most urgent requests
​We make sure to get back the money that amazon owes you through reimbursements

​Risk-free trial: 30-day money-back guarantee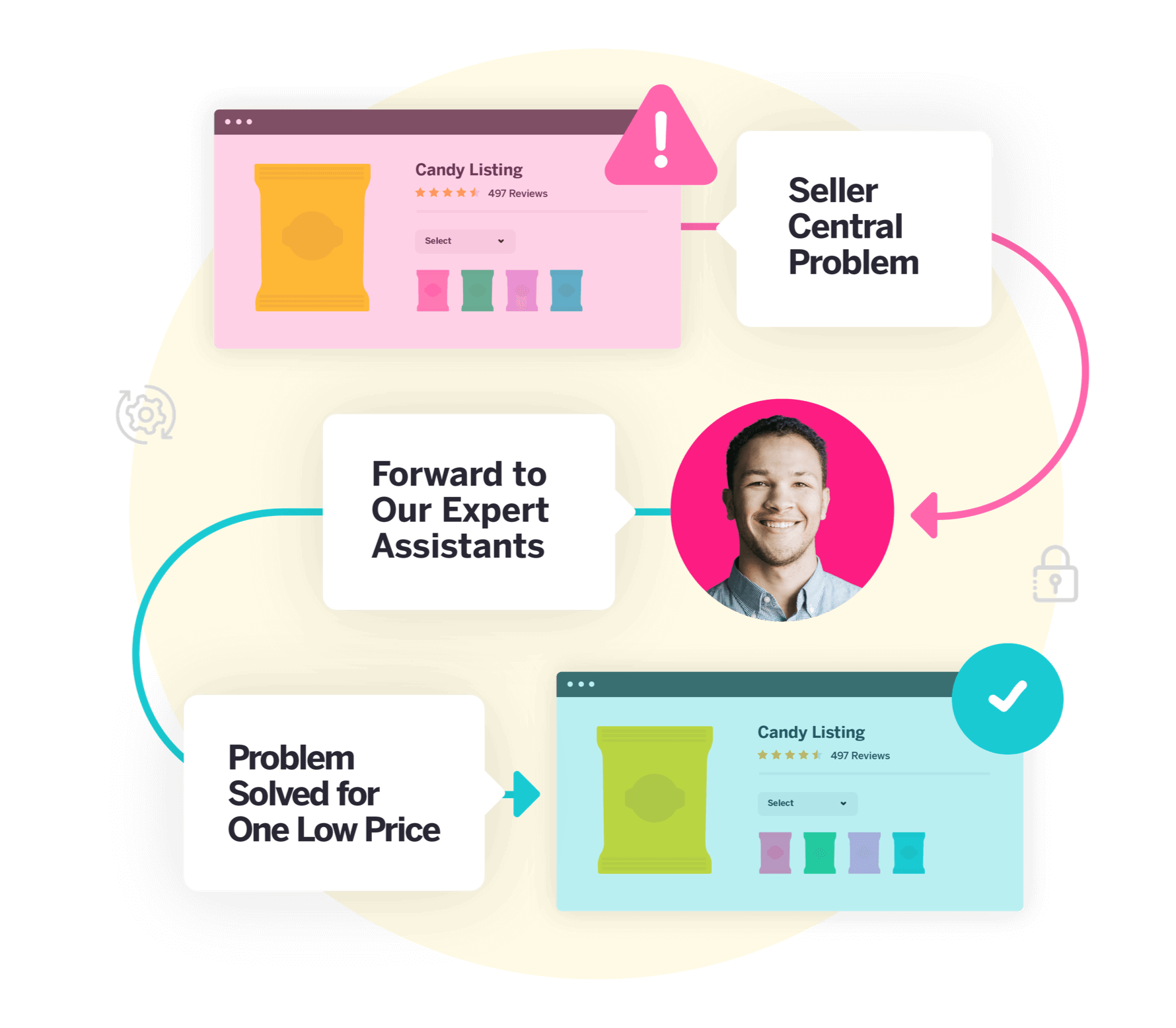 Whatever You, Need We've Got The

Right Plan For You
Unlimited Seller
Supercharge Your Amazon Business
One Business Day Turnaround
NARF Expansion Support
ASIN reinstatements & Plans of action
Access to Our

Menu of Services

Starting at 2 Simultaneous Tasks*

*We work on an unlimited task system you can submit as many tasks as you want with two active tasks simultaneously at any time.

Weekly Amazon Revenue Recovery*

*at 25% reimbursed revenue rate

Annual Amazon Health Check*

*We'll audit all your account settings and set them up to try and find any extra value in your business.
Unlimited Agency
Unlock Your Teams' Potential
🔓Unlocked: White Label
🔓Unlocked: Unlimited Accounts
One Business Day Turnaround
Access to Our

Menu of Services

Starting at 10 Simultaneous Tasks*

*We work on an unlimited task system you can submit as many tasks as you want with ten active tasks simultaneously at any time.

Unlimited Account Health Checks*

*We'll audit all your account settings for each connected and set them up to try and find any extra value in your business. Limited to one per account.

Custom Reporting Included